Northern Poland & the Baltics
Booking Dates
08/01/2022 through 09/17/2023
Travel Dates
08/01/2022 through 09/30/2023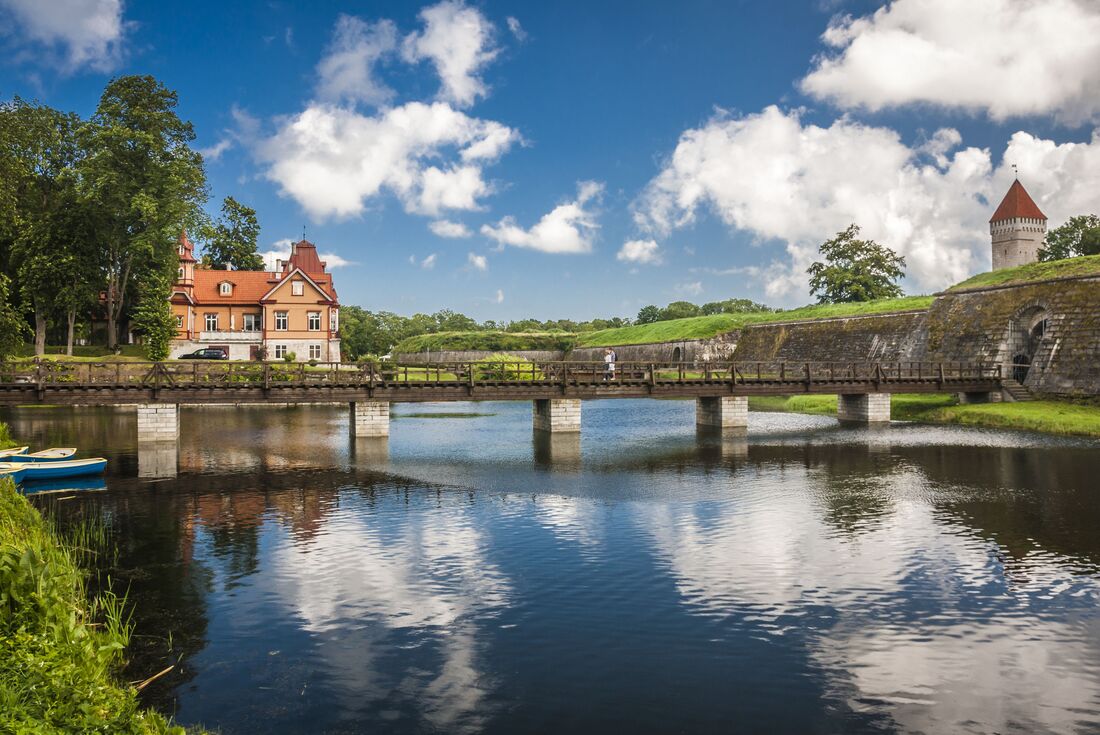 Northern Poland & the Baltics

Uncover the cultural riches and historical intrigues of four fascinating countries on an 11-day tour with stops in northern Poland, Lithuania, Latvia and Estonia. Contrast the challenging stories of Westerplatte with the natural splendour of the pristine Masurian Lake District. Discover medieval architecture of castles and forts as well as the bunker known as Wolf`s Lair, the military headquarters used by Hitler. Wander the beautiful Old Town of Vilnius and discover Riga's Art Noveau architecture. Unwind in a remote farmhouse set among evergreen forest on Saaremaa Island and finish in Estonia's capital Tallinn. This tour blends military and political history, pristine woodlands and lakes and unique Baltic cultures – all of it lying well off the typical tourist trail.

Activities
Gdansk – Westerplatte and Gdansk Shipyards Boat Cruise
Malbork – Castle Visit
Wolf's Lair – Walking Tour with Local Guide
Wolf's Lair – Entrance
Masurian Lakes – Boat Tour on Niegocin Lake
Vilnius – Walking Tour with Local Guide
Riga – Foodie Walk with your Leader
Riga – Central Market Visit
Saaremaa Island – Home-Cooked Dinner
Highlights
Cruise the historic shipyards and sights of Gdansk on a galleon-style ship, the perfect vessel that reveals the maritime and political history of this port city.
Tour the remnants of Wolf's Lair, an important military headquarters used by Hitler during the battle for the Eastern Front in WWII.
Stalk along the ramparts of one of the world's largest brick castles, Malbork, a beautifully-preserved fortress completed in 1406.
Discover the treasures of Riga – both historic and culinary – on a walking tour through the narrow cobbled streets of the Old Town with snack stops along the way.
Take a breath of pine-scented air during a relaxing and restful stay on Saaremaa, the largest island in Estonia, which is known for its heavy forest coverage and traditional villages.
| Day | Description | View All |
| --- | --- | --- |
| Day 1 | Gdansk | Details |
| Day 2 | Gdansk | Details |
| Day 3 | Malbork Castle / Wolf's Lair / Gizycko | Details |
| Day 4 | Masurian Lakes / Gizycko | Details |
| Day 5 | Vilnius | Details |
| Day 6 | Vilnius | Details |
| Day 7 | Riga | Details |
| Day 8 | Riga | Details |
| Day 9 | Saaremaa Island | Details |
| Day 10 | Saaremaa Island / Tallinn | Details |
| Day 11 | Tallinn | Details |